Year 3 Play – a case of Star Warts!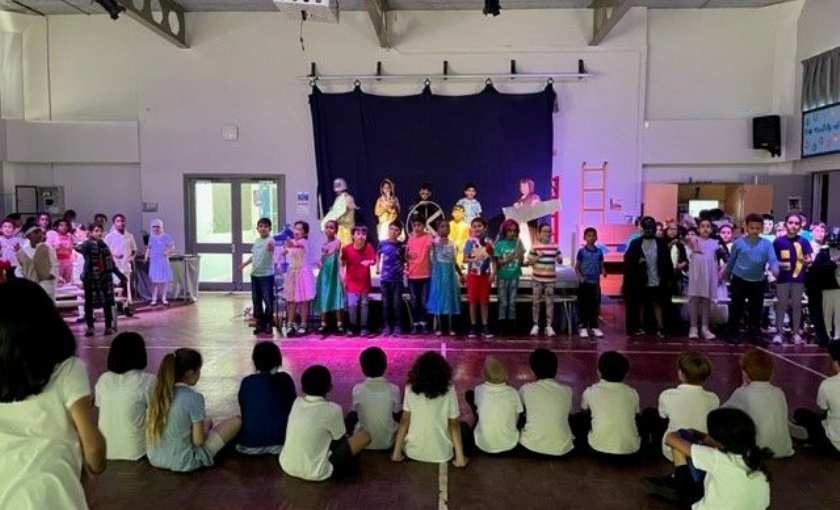 Year 3 gave Roxeth School and the parents a performance that showed they really are a force to be reckoned with! 3B and 3M took part in a fun-packed musical called 'Star Warts – The Umpire fights back', a play that appealed to all Star Wars fans!
It was a story of Luke Warmwater and his aunt, Daft Ada, who lived in a remote space station, Junction 51 in a galaxy light years away. They, together with Toby Wonky Nosebleed, Zak Solo and Nigel the Nookie, help Princess Nebula in a rebellion against the evil Umpire! They fly the Millennium Penguin to wage a war against the Umpire. We see Diddly Squits, droids, a ferocious plant called Gordon, mad Martians and Space Rangers join in the action and secure a happy ending!
The audience thoroughly enjoyed the songs, the powerful solos and were mesmerised by the brilliant stage props including the Tardis and R2D2.