Year 3 have a Roarsome time!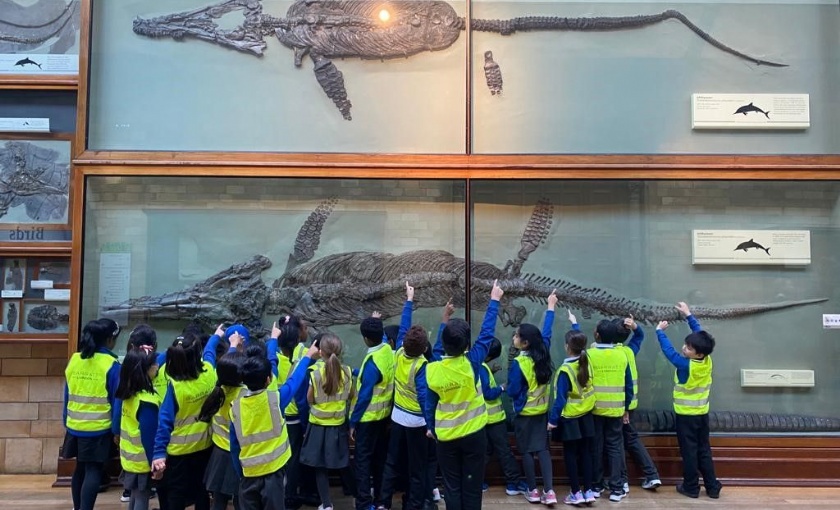 On Thursday 1st December Year 3 set off, as part of their enriched Science curriculum on 'Rocks and Fossils' , on a journey by train to the Natural History Museum.
At the Museum they saw magnificent marine fossils, a variety of world famous dinosaurs such as the Tyrannosaurus rex and the triceratops. They were able to explore the different time periods in which the dinosaurs lived, examine the reasons why they died out and look at the scientific research about the amazing prehistoric giants.
The children were enthralled with the nation's favourite dinosaur, Dippy the diplodocus. They were awestruck at the sight of such a ginormous animal. It is a plaster cast replica of the fossilised bones of a diplodocus skeleton.
The ' Dino Dig' workshop was a great hands on experience for the children. They worked in groups to identify a range of fossils, carry out a fossil dig and identify their mystery specimens by being mini palaeontologists.
The children had a fun, educational day out of school - going on school trips encourages young children to learn and socialise with peers to a way that is different way within the classroom.