E-Safety
The Web is a great tool for research projects and learning, as it enables pupils to research detailed information that might otherwise be difficult to find.
The Internet can engage in real-time data collection in ways that were once impossible and pupils are now able to see the relationship between their studies and the real world.
At Roxeth Primary School we understand the many benefits the internet provides with our learning and encourage the use of modern technology. However, we closely monitor the potential risks through our strict filtering systems and by empowering our pupils with knowledge on how to keep themselves safe on the net.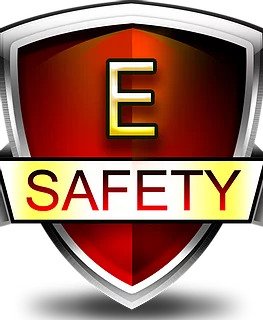 Safe Technology Use
Pupils are expected to follow the guidlines set out in the Accetable Use Agreement.
We will ask permission from a member of staff before using the Internet.
We will only use our own login and passord, which we will keep secret.
We will not access other people's files.
We will only use the computers for school work and homework.
We will not bring disks or USB pen drives into school, unless we have permission.
We will only use our school safe mail accounts, e-mail people we know, or that my teacher has approved.
The messages we send will be polite and sensible.
We will not give others our personal information, for example our phone numbers, home or school address, our age or places we regulary visit.
We will not arrange to meet up with on-line friends, unless a parent, carer or responsible adult is aware.
To help other pupils and myself, we will tell a teacher if we see anything we feel is inappropriate or if we receive messages we do not like.
We understand that the school may check the computers we use and monitor the internet sites we visit
Other Technology
We understand that pupils may need the added security of a mobile phone when they are required to walk to and from school unaccompanied by a parent or carer. In these instances mobile phones are permitted in school but are to be handed into the school office as soon as the pupil has arrived on site and will be returned at the end of the school day.
On-Line Safety for Parents
For parents and carers, this opens up a whole new world of things to be aware of. For many of us, this can all be a bit too much.You might be struggling to keep up with the things your child is doing online, you might wonder whether what they are doing is safe, and you might also be thinking how can I be as good a parent online as I am offline? Please use the following links for help and advice.
Click on the picture for more information
Extremism and Radicalisation
It is vital that staff and parents are aware of the possible danger of extremism and redicalisation of children, predominantly but not soley through online activites. At Roxeth we are committed in supporting parents and pupils to be aware of these dangers. For more information download a pdf copy of the Channel Duty Guidance April 2016 by clicking here
Past Letters And Additional Guidance For Parents Provided In School