DIWALI ASSEMBLY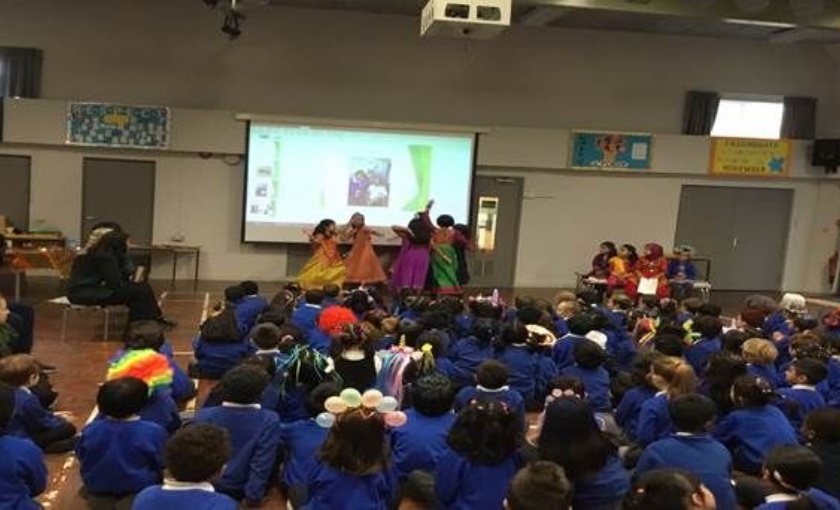 This year a few children in Year 4 & 5 took part in a fantastic Diwali assembly. They described, through a series of powerpoint slides, how Diwali is a five-day Festival of Lights, celebrated by Hindus, Sikhs and Jains throughout the world. Some of them even made rangoli patterns, divas and had their hands decorated with henna!
They narrated the story of Rama and Sita and the triumph of good over evil and light against darkness. The children in the audience talked about their own celebrations of Diwali and New Year: spring cleaning and decorating the house with rangoli patterns, going to the temple, wearing new clothes, lighting diyas and candles and last but not least, meeting family and friends to share delicious food and Indian sweets!
Diwali is a time for fun, family and friends. To reflect this, the assembly ended with a fantastic Bollywood dance performed by six very talented girls.