Yr3 trip to Cassiobury Park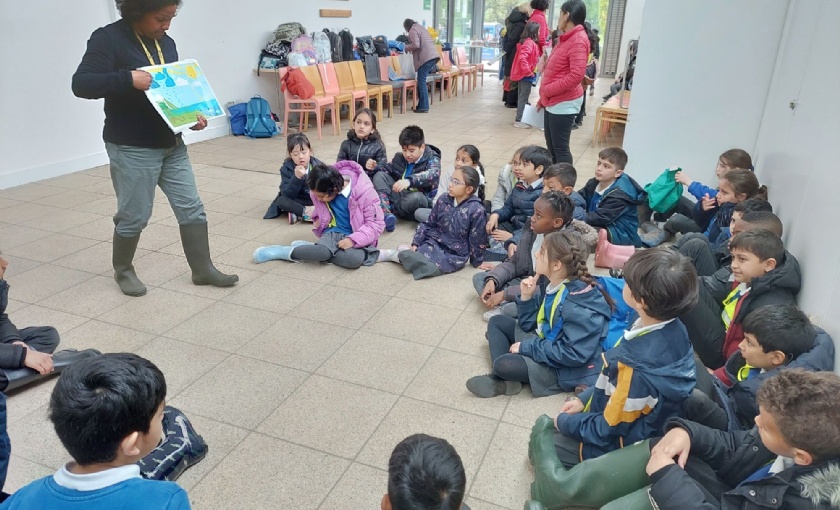 Year 3 visited Cassiobury Park to conduct fieldwork relating to their Geography topic of Mountains and Rivers.
3M and 3B were able to recall the names of the different stages of a river before they changed into their wellies and waded into the River Gade! There they had the exciting task of investigating how deep the river bed was and how fast the water was flowing.
After lunch, the children went on a treasure hunt! Using their map skills, children had to locate letters and pictures that were hidden around the park – the children (and adults) got a little competitive when trying to be the first group to find them all!
Year 3 had an amazing time at Cassiobury Park but that wasn't the end of their learning. The following day, both classes wrote up their investigations, plotting their data onto graphs and in tables. By analysing the data, children were able to discuss and explain how rivers can shape our landscape.